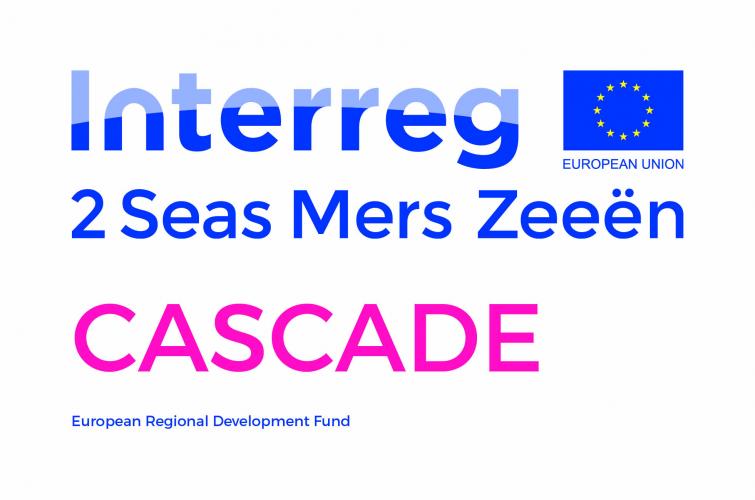 Project dates
April 2017 to March 2023
Project value
This project has been approved under the Interreg 2Seas programme, with a total project funding of €12.573.153,15. (ERDF value: 7,543,891.89 euros)
Background of the project
Ageing is one of the major societal challenges identified both by the cooperation programme & Europe 2020. According to Francesca Colombo, OECD "Health systems across the OECD are still too hospital focused & struggle to innovate approaches to care for an ageing population. There is certainly still a gap between the needs of the elderly & the way care services are organised & produced. Making the needs of old people central to the development of services & products will help. There is a need to encourage innovation as a way to improve productivity in caring". CASCADE is an original approach that seeks to meet 3 of the OECD's long term care priorities ensuring fiscal & financial sustainability, enhancing standards of quality of long term care services & care coordination between health & long term care.
At present old people spend unnecessary time blocking hospital beds as there are no suitable facilities for them pre or post a medical operation that provides more care than what they would receive in their home context (this may be residential care or their own home) but less care than a hospital bed. Hospital beds are very expensive for the state to pay for (approx €4K/bed/week).
The challenge is to provide care for elderly patients with unmet needs to maximise their independence and respond to their different needs at different points in time. It must integrate them more closely with their communities in a manner that can be applied in different geographic & social settings with the emphasis on people living with dementia staying in their own homes for as long as possible in a safe and supported way.
CASCADE will bring together an anecdotally highly successful but unevaluated small scale care model for elderly patients (Guesthouses) with dementia experts from across the 2Seas region to build evaluated facilities. Via co-creation they will ensure that patients do not become isolated from their local community. By using disused publicly owned housing stock as the basis of a new freely available model of service delivery, transferrable to the private sector CASCADE will have wide applicability & be financially sustainable. Furthermore CASCADE will also address the issue of economic regeneration in coastal areas as the new centres are based in coastal areas, driving the creation of new jobs in the caring sector.
Objectives of the project
To develop a financially sustainable approach to elderly/dementia care (EDC) that can be replicated across the 2Seas area & potentially further across Europe. Uniquely this will be tested via existing state owned buildings. The facilities created will provide short term respite & longer term care & will fully engage with the local community. They will also be the basis for a cascade of shared learning & cross border excellence in dementia care for the future. The approach will have wide applicability & play a significant role in addressing the increasing demand. The outcome will be a step change improvement in EDC in the 2Seas area allowing people living with dementia to stay in their homes for as long as possible. CASCADE will recognise that dementia is long term and that a person's needs on day one of diagnosis will be very different to their needs 20 years later and it will create a model that provides appropriate care at every point on the continuum.
The project will deliver
A new holistic model of care for people living with dementia and the elderly in local communities encompassing respite, rehabilitation & residential care. This model will be financially sustainable, relevant to both public and private settings and freely available. A cross border centre of elderly/dementia care excellence through telemedicine to promote virtual consultation/learning/research/innovation 50 new beds across two countries for the elderly and people living with dementia New multilingual learning package providing training for all people having contact with people living with dementia Internationally peer reviewed evidence base, showing the cost saving of this new way of working leading to project roll out across 2Seas area & further